Aim of the project :

This project aims to support the women of the village of Chaunri Deurali, in th
e district of Kavrepalanchok (Nepal), within the framework of an income generating program in rural areas and in a fair trade approach. The "women's workshop" project involves nearly 150 women, who will work there intermittently at first. This project will then be able to open in the surrounding villages. Nepal
Care wishes to create favorable conditions to allow women fro
m the most remote villages of the Kathmandu Valley to access employment, develop professional skills, acquire a better quality of life and financial autonomy.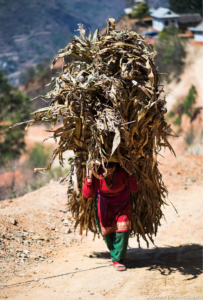 The context of the project area

The rural population of Nepal lives mostly in great poverty, and the low income of the families leads to different types of difficulties in their daily life. Women are particularly affected and lack autonomy; despite their determination and that of the village committees to improve their living conditions, they urgently need access to employment.
The central objective of this project is to set up a work center for the autonomy of the women of this village where the Nepal Care Association will organize training for the creation of income generating activities.
The worshop programm will be :

The project's objectives are :
Increase the income of families through the sale of products made in the workshop.
Develop professional, technical and social skills and create long-term employment for women and girls.
Motivate women to participate in the social development of the village on the basis of fair trade, but also to make self-decisions by gaining self-confidence and to acquire freedom of choice by learning autonomy.